Siobhan "Shevy" Fitzgerald-Matson
Program Coordinator


Gender Pronouns: they/them/theirs
My name is Siobhan, although you may hear my nickname "Shevy" around the office. I am extremely passionate about working with transgender and gender-diverse peopleand hope to serve this population for the rest of my life. In my undergraduate career I pursued a Bachelor's in Sociology with a minor in Gender and Sexuality Studies at St. Lawrence University and am currently pursuing a Master's in Social Work at the University at Buffalo. I am interested in gender identity counseling and hope to one day open a non-profit performance art sleepaway summer camp for trans and gender-diverse youth. Come visit me and I can help you find the resources you need to get your life back on track and be a personal advocate for you throughout your gender journey! You can find me on the second floor of the Pride Center at the top of the back stairway. If you need to meet in an accessible space, we will find somewhere else to go!
Contact Shevy at sfitzgerald@pridecenterwny.org
Alexandria "Lotus" Clayborne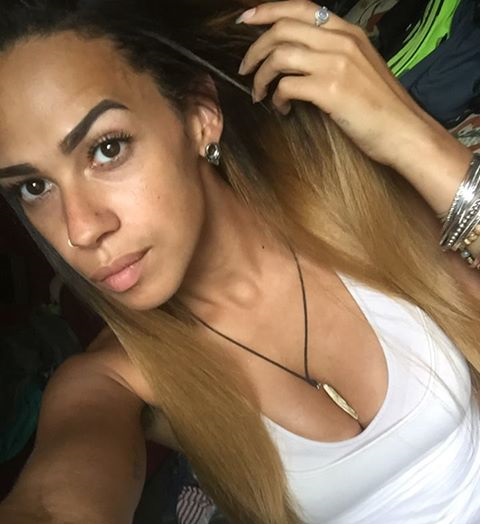 Community
Outreach
Specialist
Gender
Pronouns:
she/her/hers
Howdy! My name is Alexandria but all my friends call me Lotus. The lotus to me represents life after presumed death; beauty and enlightenment cast and created from the mud and muck of its foundation, its history. The seed bathed in swap water and raised, fed, and nourished in inhabitable environments but she always reaches a point of enlightenment; blossoming and seeding. For the seed knows in her belly what she really is, no matter where she lies her head, the fact never changes that she IS a flower and she will blossom . Try as the world might, she cannot be stopped. I can truly relate. Indeed my path, my life, my journey, has been a difficult one. Sitting here today I can assure myself, and hopefully others one day who have been through traumatic situations, that there always will be and always has been a blossoming at the end of the tunnel and there is no way around it, only through. I am not the things that have been done to me, nor the actions of my past , but an incarnation of everything good and bad throughout my experience collapsing in on itself at this very moment. I love my job because it takes me outside of who I am, outside of my ego. To help others who walk a similar path. I hope to one day be a symbol, very much like that of The Lotus. So when I am thought of it is in reference to strength and triumph. Today I know that I pick my story and life is just one kind act to the next. Life is always doing for me not against me, whether I understand it at that moment or not it is my truth and I have found a little peace from that, now it is my time to share with all of you.
Contact Lotus at lclayborne@pridecenterwny.org
Cameron Schraufstetter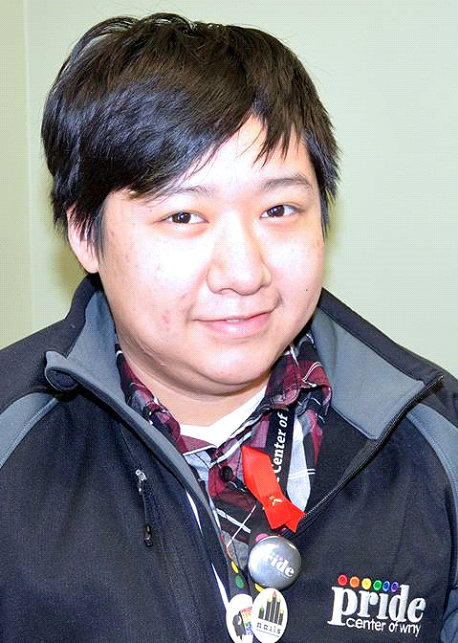 Community Health Specialist


Gender Pronouns: he/him/his
Growing up, I always felt different. Maybe it was the fact that I was gay, or maybe it was the fact that I was transgender. The Pride Center was one of the few places where I felt that I truly belonged. I became a frequent client, and even helped staff out with things here and there. After seeing all that the Pride Center does for the community, I thought to myself, "This is it, this is what I want to do when I grow up." I wanted nothing more than to give back and to help the LGBT community in any way that I could. I was ecstatic when I got hired, it was my dream. Now, everyone is like family. I look forward to waking up and going to work in the morning, knowing I can see the clients and my fellow staff. This is one place I can really be myself and not have to worry about judgment or discrimination. You can find me on the second floor.
Contact Cameron at cschraufstetter@pridecenterwny.org